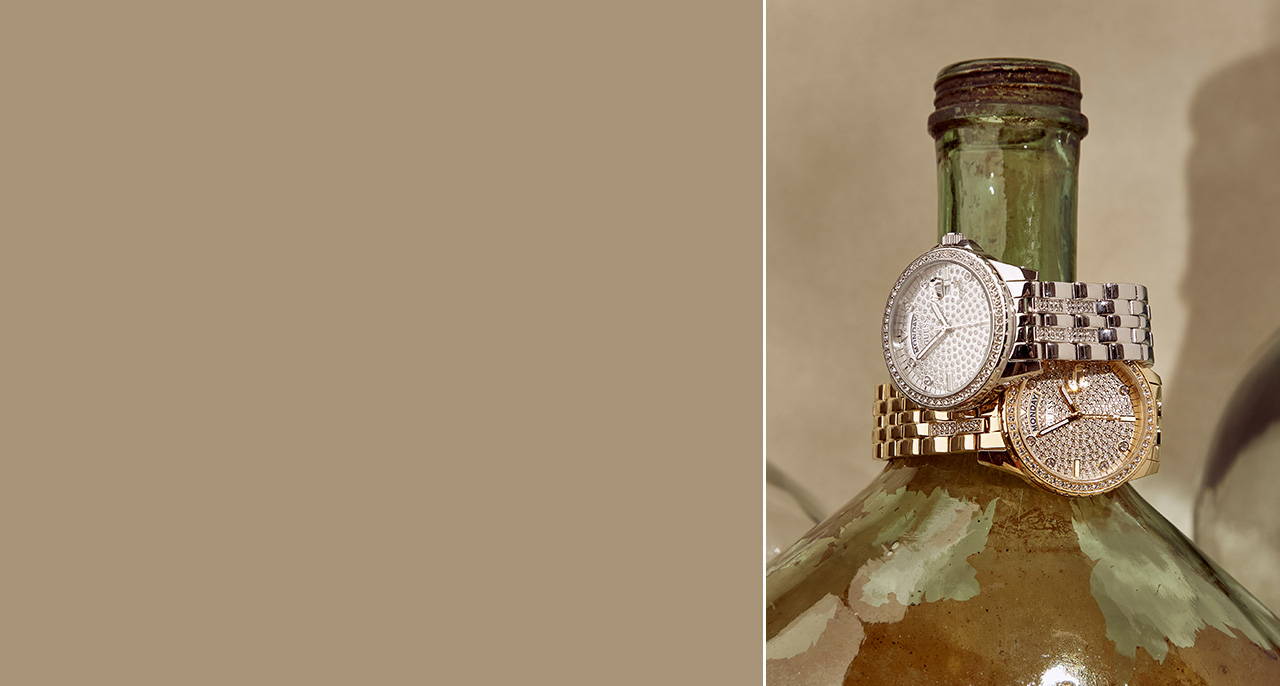 Ultimate statement pieces
Women's Watches
Shop our range of stylish watches. the collection includes dress watches, fashion watches, and statement watches in gold, rose gold, silver, leather and more. Free shipping on orders over $75
Women's Watches
Shop our range of stylish watches. the collection includes dress watches, fashion watches, and statement watches in gold, rose gold, silver, leather and more. Free shipping on orders over $75
GUESS watches for women remain a staple piece for those looking to enhance their overall look. Our collection of watches are made for those who prefer a classic piece, with a touch of luxury. Whether you're looking to make a statement, dress up your outfit or try a new accessory, each stylish watch has its own unique look.
Featuring dress and statement watches in gold, rose gold, silver and leather bands, find the perfect piece suited to your own individual style. For those who prefer a more formal style, look for crystal accents and multifunction dials to add that extra dose of class. For all things in rose gold, try a sophisticated number with a sunray dial and a polished band finish. Whether the occasion is formal or casual, each design holds a style that can accommodate a range of outfits.
For a more masculine piece, darker tones and blue hues will accentuate the features of the watch, by bringing a more elegant and refined appeal. For a sophisticated design, our stainless steel watches offer a polished look that you won't dare to take off. For a feminine touch, look out for luxe and consider a pilot buckle style women's watch. These designs are easier to wear during the night, with their low-key yet luxe appeal.
If you're wondering how to style your watch, pair with a piece of jewellery, to finish off the look. Watches can be paired with bracelets or rings for a more rounded style, to be worn both day and night. For something a little more daring, our GUESS stainless steel watches for women are both refined and classic, perfect for a day at work, adding a sense of elegance and comfort to any occasion.
Watches are timeless investment pieces, so it's important to choose one that is both functional and aligned to your own style. The GUESS range of women's watches offer beautiful analogue pieces that can be worn every day, all day.