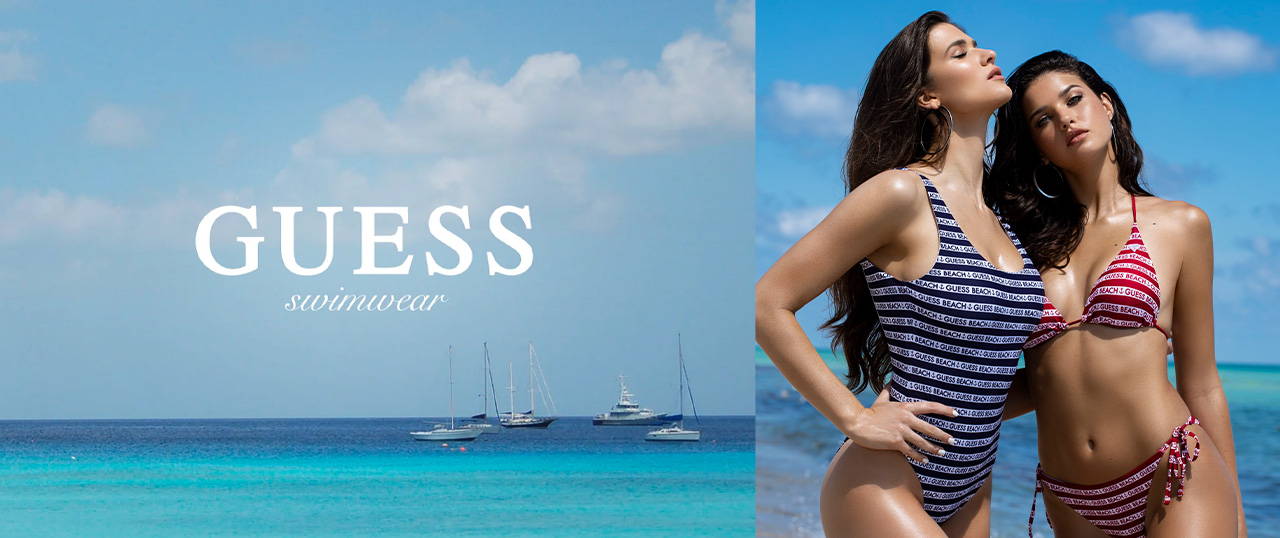 Women's Swimwear
If you're looking for chic women's swimwear that will leave you looking your best all summer long, we've got you covered. Whether you're searching for a one-piece swimwear or women's bikini, we have fashion-forward options available for you in a range of sizes, colours, and prints.
Shop swimwear in every style you can imagine, with unique features including daring cutouts and the iconic GUESS logo. In our collection, there's a women's swimsuit to suit every taste and preference. Sexy, glamorous, and chic - our swimsuits and bikinis will be the highlight of your warm-weather memories.
If you've got a busy week ahead, you can wear one of our
dresses
over your swimwear, making it easy to transition from brunch to beach on any given day. Our collection includes
midi and maxi dresses
that are floaty, feminine, and fun - perfect to pair with any of our swimsuits.
Don't forget to accessorise your gorgeous new swimming costumes with the latest
accessories
too! Shop for glamorous
jewellery
and
watches
that will instantly elevate your swimwear style. You'll also need sunglasses that blend both form and function, adding to your luxe look.
Of course, scarves are another versatile accessory that can be styled in many different ways to complement your beach or poolside style. You can use a large scarf as a top, or tie a printed scarf around your handbag handles for a touch of style.
So whether you're styling a one-piece swimsuit or a bikini set, it's clear that there are so many different ways to create a stunning look with a few finishing touches. With various styles in our swimwear collection, your wardrobe will be summer-ready in no time.
No matter the occasion, you can trust that GUESS will have you looking like perfection from head to toe all summer long. Shop our range of glam swimsuits and bikinis.