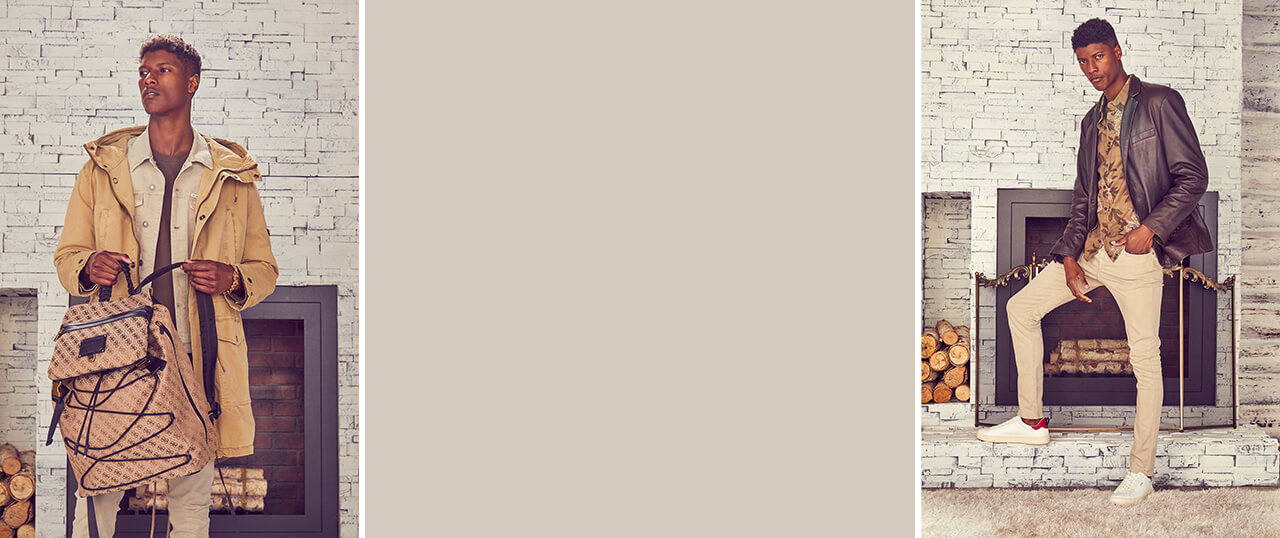 Jackets to covet this season

Jackets to covet this season
Shop Our Collection of GUESS Men's Jackets
One of the most versatile and important parts of any men's clothing collection is a well-curated selection of jackets for every season. When choosing your preferred men's jacket, keep in mind that jackets are not only for the colder months.
Light jackets can make an ideal layering piece in the springtime when it's cool in the early mornings or evenings. Autumn brings the need for an array of options from durable outerwear to light and breezy men's denim jackets to accommodate the change in weather.
Our GUESS line of men's jackets features a variety of choices like the GUESS denim jacket that remains a timeless style option that can fit comfortably with a casual shirt or a staple hoodie. For additional style and a sleek and finished look, pair your favourite logo tee with a simple black jacket. If you're looking for something a little extra, team a neutral sweater with a statement bomber jacket for a casual-cool effect.
To pull off the effortlessly casual look, pair a strong black jacket for men with a relaxed pair of denim jeans or structured trousers. This kind of outfit can be worn for almost any occasion, whether it be a denim jacket, a bomber jacket or a custom leather jacket for men.
When choosing a men's jacket, it's important to take note of practicality and style. If you gravitate towards a streetwear look, opt for a windbreaker over a denim jacket, and remember to keep the tones vibrant. Our range of men's jackets come in neutral, patterned, and bold colours to help you mix and match throughout the season.
For the colder days, our parka jackets for men can be worn with almost any apparel. Featuring multiple front pockets and drawstring detail, our men's coats are both practical and stylish. Coming in both neutral and darker tones, the winter months will have you feeling comfortable and on-trend.
For outerwear that can be worn on the daily, browse our range of GUESS men's jackets and coats.